It has been a long Friday. I was blessed to wake up at my daughter-in-love, Mary's house with my grandchildren. I delivered belated birthday presents for Ava, who turned 4 on the 9th and Charlie, who turned 2 on the 18th. They are a joy and a delight, even when they have to drink their "hot chocky" before warming up to Mae-Mae!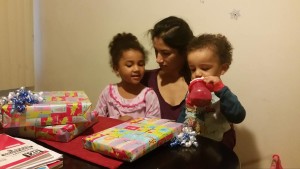 They opened their presents, I got to enjoy breakfast and a little bit of play time with them before I had to shower, dress and leave for the Big Island Writers Workshop in order to get there by 10 am.
The workshop is run by Beth Bornstein Dunnington, a writer/actress/director who lives in Hawaii but comes to the Mainland a few times a year to hold these events. There were 9 women and 1 man, including Beth.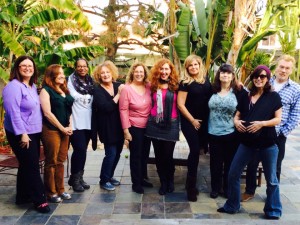 The aim, according to her is not to teach us how to write, but to give us prompts to choose from so we can write and allow our "stories" to unfold. This was such an incredible day full of intense feelings of humor, empathy, horror, commiseration, validation, comfort, identification, authenticity and above all truth. The prompts I chose revealed so much of my story to me, as Beth said they would. Some of the stories I knew, some I didn't. I will leave you with the most lighthearted writing prompt that brought laughter and shared recognition with many. The prompt was the title of this blog…
I can tell you about the tastes of my childhood through specific people and places in my life.
Mimi's (my maternal grandmother) rice pudding that I begged her to make all the time, which she always served warm with a scoop of vanilla ice cream. She always made it from scratch and her memory with no raisins because I didn't like it that way.
My dad's creamed chipped beef on toast, which he made a lot when my sister and I spent the occasional weekend at his house. He learned to make it as a cook in the Army and it tasted like it's nickname: shit on a shingle. I hated it but he made us eat it.
My mom's favorite dinner, which I refuse to eat or force my children to eat to this day, was liver with onions and lima beans. She would make me sit at the table while the beans and liver got cold and congealed. It was nasty before it got cold. Chef Boy-Ar-Dee spaghetti o's sweetened with sugar, baked beans with hot sausage, milk toast (YUM), McDonald's as a treat every other Friday (payday), fried potatoes, fried pork chops, fried chicken, fried apples. Grits, bacon, and eggs over easy all mixed up together (I still eat this today).
Marilyn (my dad's California girlfriend and my half sister, Rena's mom) made the nastiest macaroni & cheese that my dad insisted we eat. I stuffed as much as I could in napkins and put them in my slippers to avoid eating it. * Before California, in Pennsylvania, she made me and my sister Michelle our first homemade tacos (YUM).
Julie, my mother's sister who was only 12 years older than me, let me have all the junk food I wanted: Middleswarth chips, sour cream and onion Doritos, grape soda, orange soda floats and grape soda floats.
Nana (my paternal grandmother) made thick ass pancakes with corn in them eaten with Karo syrup (Not a fan, but as a child you didn't say such things to Nana). Her delicious fish frys on Fridays during Lent.
Uncle Lorenza's tapioca pudding which he let me eat while it was still warm. Helping him make lasagna.
Baloney sandwiches on white bread and Hawaiian punch. Hoagie sandwiches from the Turkey Hill Mart.
The summer I spent in Cairo, Georgia when I was 9 years old. They served cornbread with every meal and not the sweet kind out of the box. Okra- DOUBLE YUCK!.
Being allowed to sip grape wine at large Holiday dinners. Enjoying THAT so much, I made a point of helping clean up afterward so I could drain the remaining glasses of unfinished wine.