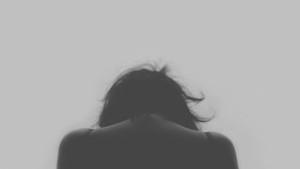 I'm not sure if I've ever come right out in my blog to state that I suffer from depression. Today it's diagnosed as a mild dysthymia and, for the most part, isn't nearly as debilitating for me as it was back in the day when my drug & alcohol use was so rampant and my coping skills were nonexistent.
It feels like it's always been a part of my outlook on life, but I don't believe that is really true. I know that I tried to commit suicide for the first time when I was in the sixth grade and that attempt failed. I turned to drugs and alcohol shortly after that and my next attempt was not until my early 20's after I'd been married with children for a short while. That attempt wasn't successful, mainly because I couldn't get past the hesitation razor cuts, scrapes really, across my wrist. I actually confessed that attempt to my husband at the time. He was shocked and quite shook up about it. I don't even think we were living together at the time, but we were still messing around, which was a pattern with us until after I popped up pregnant with our third and final child. Anyway, he was upset enough to write me a beautifully encouraging letter that I still have today. I sought help from various therapists and psychiatrists over the years. One of them convinced me to try anti-depressants but after taking them for a few days, I just couldn't get past how tired and sluggish they made me feel. I got some measure of relief and would always end the therapy to try to move on with my life. But I always came back to the place of suicidal ideation. However, I never could get past the fact that it would be my children to find me dead. I just couldn't bring myself to subject them to that kind of trauma and legacy. So what changed or happened? I sought help one final time after being sick and tired of being sick and tired shortly after giving birth to my last child, and they felt my drug and alcohol use contributed to my depression. I was referred to their center for drug and alcohol abuse. That was nearly 20 years ago.
I don't need medication for it and for a long time I wasn't in therapy. Two years ago, I reached out to a local therapist to help me with a family issue. This was through my Employee Assistance Program at work. The family issue took one session, but I was authorized for six and the therapist felt there were some things that came up for me personally in that first session that warranted further exploration. I continued my therapy with her for two years. Many times during that process I often wondered what the hell I was doing or accomplishing, but I kept at it. Looking back now, I learned I had been deeply unhappy with how I was choosing to merely exist through my life and how helpless I felt to change it. With her help, I was able to affect some real changes in my life. Changes that have really awakened so much in me. Some days I feel I and my life are unrecognizable, other days it feels like it hasn't really changed.
Or worse, I feel so overwhelmed with how much I and my life have changed that I don't feel I can live up to it. This makes me feel flat and discouraged to the point I stop showing up and that's what I did today. Ooh, I have a blog now, I wrote an essay that was published, I attended a yoga retreat on a scholarship, I've done 19 days of yoga. Big fucking deal my head says. Now, what? Do you really think you're going to accomplish all those goals to get you out of the life you're living now? This is where my mild dysthymia takes me periodically. It's not a good place. I try to remember how far I've come and I have good, long time friends that remind me of this. The trick is to not get so overwhelmed with how far I have to go.