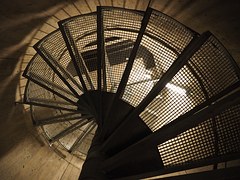 Thursday night 2 weeks ago, I came across some news and information which I believed meant my dreams were not going to happen. I was devastated and disappointed.  Before then, I'd been humming along on all cylinders, happy with my recent blog writing, making headway and gaining relief with the workload at my job and looking forward to the 3-day Memorial Holiday weekend. I instantly went into a deep dark place of doubt and discouragement about my future. I isolated the entire weekend, canceled everything I could. I showed up for my one service commitment on Sunday morning. I was approached by a few folks who could tell something was up with me but I demurred any invitation to discuss what was going on. I spent the extended weekend re-reading a couple of romance novels, watching a ton of tv, and eating more junk. In other words, I reverted to how I used to cope with my life when I was so unhappy but clueless about the depth of it or how it affected me. Or more accurately I was clueless about how to fix myself or my life.
There were a handful of friends I talked to that next Friday morning about what happened. They were sympathetic and offered encouragement with some really good alternatives or solutions to my dilemma. I had some initial relief when I was with them, but my self-doubt and despair worked on me when I was alone. Truly an addict or alcoholic is in bad company when they're alone. I KNOW this after 19 years of sobriety, but it doesn't stop the onslaught. And I forget when I'm in the midst of it, isolating with my self-destructive, hopeless thoughts. I wrapped that dark, hopelessness about me like a warm familiar blanket. I decided not to blog in that state. I just could not write about the tailspin I was experiencing.
Here are the rub, the good rub and the truth for me now. I can only wallow in my own shit for so long and these days my tolerance is pretty low. I had friends who reached out to give much-needed perspective, reminding me of who I've become, who I am now. I had one angel-friend text me that she missed my blogs, asked if I was ok and told me she loved me. Each of those encounters seemed to coax me, little by little, from darkness towards the light.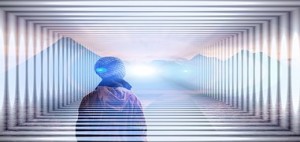 Thank God I had an appointment with my kick-ass therapist this past Thursday! She helped me see my response was not my truth but a knee jerk reaction. I realized there was a time when I lived and operated from a place of disconnection, isolation, hopelessness and pessimism, but not anymore. She pointed out what may be potential lessons in all of this and she is confident things will work out for me. So confident that after our session I reached out to make an appointment to discuss a possible solution to my dilemma.
The next night, Friday, I had dinner with my oldest friend here in San Diego. We've known each other for 29 years. After catching up on our children and families, I told her what I was recently going through. She said the same things my kick-ass therapist told me, only with a little more plain, straight talk as only very good, very old friends can. She told me to keep my focus and that I need to develop patience because I'm going to get where I'm going.
I've mobilized into action to get some resolution on moving forward with my plans. I have a TON of help from friends who are going to assist in fundraising with me. I'm showing up to the places I need to be, the places that nourish me spiritually. More importantly, I have people in my life, professionally and personally, who remind me of who I am now, who assure me of where I'm headed when I think I've lost my way. To remind me I am no longer Tammi of the dark, but she who lives from the heart and thrives in the light.