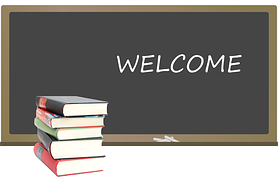 It's been a long, long time since I've been in school. In fact, my academic career wasn't exactly stellar. I graduated from high school with average grades, then went on to bounce around California's junior college system in Northen California and Southern California without earning enough credits for an Associate's degree or transferring to a four-year college. At some point, I gave up on my education and got busy raising children as a single working parent in recovery from drugs and alcohol. That was about 20 years ago. The truth is I'd never felt I was a good student in school or of life. It's a good thing feelings are not facts. Or I suppose a more accurate perspective is my life unfolded the way it was meant to unfold based on my choices.
Late last year I made the decision to become a certified yoga teacher as part of my mission for work and life. At the time it felt like a natural extension of where I was headed with my heart-centered living and of the research I'd done on what type of life coaching I wanted to focus on. I'd only been practicing yoga for about five months and I wasn't entirely confident in my yoga practice or abilities. But I had faith in my teachers and I had faith that this was something I was being called to.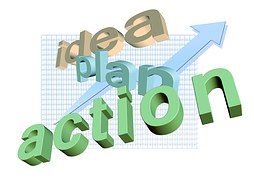 Most of you have been on this journey from the idea/statement of becoming a yoga teacher through the uncertainties about where to train when timelines were changed and then doubts about whether to follow through with the actual training. Once I committed to training with Bright Yoga, you were there to help me deal with the financial reality of fundraising for it. Thanks to my savings and all of your help I was able to pay for over two-thirds of the program as a down payment!
Thursday morning at 8:00 am I started the Bright Yoga 200Hour Teacher Training Program! There is no doubt in my mind or any fiber of my being that I am on the right path. A path I was called and led to by God & the Universe. I am so excited, grateful and confident about this certification training developed and put together by my teachers. There are eight women in the program, which is an awesome student:teacher ratio. It's taking place inside my home studio, which is already a kind, safe, fostering environment with two master teachers whom I've already established relationships based on trust, respect and love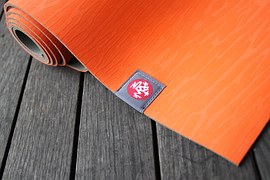 There were many lessons along the way and I know there are much more to come. I couldn't imagine the journey from the decision to become a yoga teacher to the first day of yoga school so I expect the journey through training to be even more unimaginable. These first two days have already revealed so much about yoga and myself! To give you an inkling, Yoga has eight limbs (branches) and the asanas (poses) is just one of the limbs! What I am learning about myself is I've become a much better student. I can still be reserved and reluctant to dig deep and share but I've also become better at overcoming myself. Most importantly studying with seven other like-minded and spiritual individuals, guided by knowledgeable, kind, empathetic teachers is the absolute best educational environment I've ever encountered!