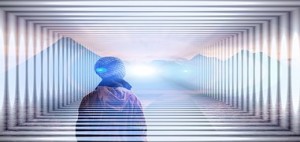 I had grand, bold plans for 2016. They centered around moving forward like gangbusters to fulfill my Mission for Work and Life. I had smaller goals in place to meet the financial requirements to accomplish my plans too. Ah but then my Higher Power revised my plans. Not with anything specific mind you. Just a couple of "Whoa Nellie" moments to rein me in. A few time frame adjustments came along with the "whoa Nellies". Then there were opportunities and teaching moments placed in my path.
I'd like to say I responded to each of these Divine Revisions with grace and acceptance. But since I've been blogging through all of this, y'all would know I'm lying. What I have been able to do is break through my disappointment and resistance much faster to get to a place of acceptance, then grace. I've grown stronger in my Faith over the last year based on experience. Last year at this time, I was lost, scared and depressed because I felt I had stalled in my quest to determine what my Mission for Work and Life was. I had most of it figured out but felt clueless how to proceed forward with determining the rest of what my path should be. It was a pretty brutal time. On the one hand, I was in therapy every other week working on myself. But when I wasn't in therapy I was desperately overworked, unhappy and stressed at work. I was sedentary on my couch, stuck at a home I'd hated for a long time, zoning out on television, emotionally overeating and re-reading romance novels about time-traveling druid lairds. There were trips to a local casino I affectionately referred to as "my boyfriend". I went every other Friday (payday), rarely winning, nearly always feeling worse and more ashamed than I did when I arrived.
I can smile and almost reminisce fondly about those days. Almost, but it was a truly miserable existence where I had no real faith in myself to change or make my way out of it. Ah me of little faith only a year ago. Looking at where I am now with my life, I'm feeling pretty damn good. No, I'm feeling better than that. I'm writing, blogging regularly. I'm a bonafide yogi with a yoga practice.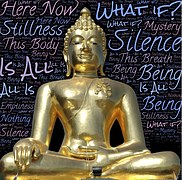 I'm mindful and present in a way that I've always wanted to be but wasn't sure I was capable. So the Yoga Teacher Training won't occur exactly when or, maybe not even where I planned. It will happen. My trip to Bali for advanced Yoga Teacher Training most likely won't happen by year's end. If it is God's Will, that'll happen when it's supposed to as well.
What is being shown and revealed to me gives me more knowledge and strength of self. It's showing me where I need to increase my knowledge and strength of self. I've been approached by a trusted angel-friend about joining a women's entrepreneur group with a host of information, resources, and tools. I'm using professional resources that I was guided to and receiving a lot of useful feedback and direction. Feeling this mindfulness with inner knowledge and strength helps me deal with a job that hasn't changed for the better. I moved to a new place, where I took the time and energy to make it feel like a home. I love walking into my home after I've been out in the world.
More importantly, I have the profoundly transformative experience, strength, and hope of the past year to solidify my Faith in God's Revision. He has helped me create safe spaces within myself and outside of myself. The truth is if He's taken me from there to here, there is just no limit to where He will place me this time next year and beyond. No limit but what I might place on myself.