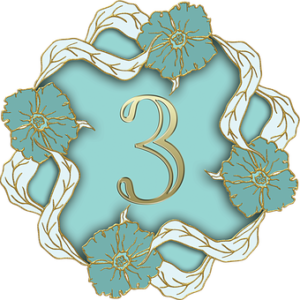 The first weekend in March I went to a yoga class at my home studio for the first time as a certified yoga teacher. It was the same Saturday Yin class I used to attend regularly before the training started. I'd been going to it on and off as part of my practicum attendance, but it was hard to enjoy the class when I had to pay attention and analyze it as a trainee. But this particular morning I was finally able to relax and immerse myself fully into the Yin experience. It felt incredible. There was such a steady, strong influx of energy and grounding. Afterward, I had a chance to speak with both of my mentors to tell them how much their training and mentorship has meant to me. I was flying high when I left the studio and went home. I checked my mailbox and found a handwritten letter addressed to me. I didn't recognize the handwriting and there was no return address. I walked into my apartment, opened the letter and was shocked to discover it was from ME!
12/31/2015

Dear Tammi 2016,

I can't wait for you to read this as you smile, laugh and probably cry. First I want to thank you for all the manifestations of us that moved us forward. I hope you surprise yourself as much as we did in 2015. I hope your inner circle widens. I hope we were able to live, love and grow from new and more truthful stories. 

I hope you/we are simultaneously bring your/our own brave and we continue to build more of it. Please know, feel and understand that wherever you end up is where you are supposed to be. There is no true failure, if there has been sincere, concerted effort. Celebrate progress. Celebrate your big beautiful amazing heart and the bigger life it's wrought.

Love,

Tammi 2015
As you can see from the date, this letter was written at the tail end of 2015. I was at Jen Pastiloff's New Year's Ojai Manifestation Retreat. http://buildyourownbrave.com/2016/01/02/of-magic-music-manifesting/ One of the things I didn't write of and had completely forgotten about was that Jen had us all write a letter to our future 2016 self. The plan was to come back to her retreat the following year and she would hand the letter to us. If we didn't make it back for her retreat, she would drop it in the mail to us. It was such an emotional experience to read my own words to myself. And of course, I was smiling, laughing, and crying as I read it. So there I sat and here I sit, reflecting back on the three of me: 2015 Tammi, 2016 Tammi and 2017 Tammi.
In 2015 I had just started blogging regularly but had not yet begun to find the stories waiting to come out in Writers Workshops. I'd finally finished creating a Mission Statement for my life and my work but still wasn't sure exactly how to manifest what it would look like. I showed a willingness to tentatively move forward as the next indicated thing presented itself, with no idea where it would lead. I was moving so far away from who I'd been, yet paradoxically, I was drawn inward towards the true heart of myself. A Tammi who had done new and different things to create a new and different life.
Then came 2016 Tammi, a creature of seemingly perpetual motion of daily, weekly and monthly commitments to herself, her job, this blog, and her community. There were monthly challenges of daily yoga in January and daily mindfulness exercises in February of 2016, then the whirlwind of fundraising to prepare for upcoming Yoga Teacher Training. There were Writer's Workshops every 6-8 weeks, trips to Pasadena every month to see the grandkids. There was the actual yoga teacher training itself from July through the end of October and all the mental, physical, spiritual and emotional effort, experience and accomplishment that entailed. Looking back on 2016, she/I had a TON of help from so many friends, but I still don't know how I did it. Then ultimately the last two months of 2016 felt like my country ripped open my chest to deliver a sucker punch to the heart and my stressed out Lupus riddled body started attacking itself. That kept me busy seeing various doctors, undergoing tests and labs for the rest of the year.
Finally, here I am now in 2017. My body healed as much as my Lupus will allow while my heart is stronger, wiser, and expanded from the heartbreak. I committed in this new year to celebrate, embrace, and enjoy myself AS I AM. I'm on the cusp of my 50th birthday and on balance, I've never felt better about myself and my life. I say on balance because I'm growing into this confidence, or a better word is assurance of myself. As with anything having to do with growth, there are stages and it is not yet constant. Maybe it will never be constant, but I know I'm going places, even when it may feel like I'm still in the same place. I know that I have surrounded myself with people who love me good and lift me up. I know that as long as I stay open and willing, God will show me the way.