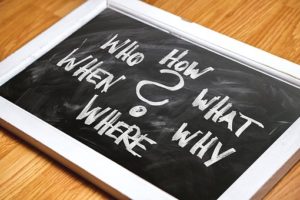 Lately, my life is filled with much of the familiar people, places, and things, with the exception of myself. I, myself, am the unfamiliar element. Does that make sense? It's made me reluctant to write and post my blog. Shit, it's made me turn away from this new manifestation of myself in old, familiar ways. Ways such as couch surfing after work as I zone out on television or slowly, but surely dropping the spiritual practices that feed me. Practices like consistent 12 step meeting attendance, a regular personal yoga practice, or regular writing in my blog. Particularly this blog space, where for a time I was writing so openly and consistently about my journey towards my goal of a heart-centered life, my journey home to my true self. This blog space where I was able to pour out what was in my heart, head, and soul in any given moment or situation. Space where I'd consistently been able to work through much of my journey, proving that our answers truly are within ourselves when we are willing to connect with ourselves and our Higher Power. Therein lay the rub. I was unwilling to connect with myself as I continue to "level-up". I am reminded of a quote:
"… no one who learns to know himself remains just what he was before." — Thomas Mann
I've been here before where I "check-out" of my Self, or at least that is what it feels like. However, my kick-ass therapist has been helping me to reframe how I look at and live my life. The real truth is that shortly before Christmas of last year in the throes of grief about my country (which was a very real, very ugly experience for me) I'd decided to take it easy and give myself a break. 2016 was an extremely active, busy, stressful year filled with many accomplishments and goals I worked hard at. I had something going on nearly EVERY weekend so I made a conscious choice to take it easy, stop pushing and gave myself permission to breathe in 2017. While I'd made up my mind to do that, I never took into account what that looks and feels like. Or how much taking it easy feels like when I used to "check-out" of my Life.
In the time since I decided to do that, I have slowly but surely made changes in my life to free up energy and time. I've kept my activity level down to one big "event" per month this year, instead of nearly every weekend and it's worked out well because I've stuck to it for the most part. I've been in my new/old job with my new/old boss at work for three months now and the decrease in my level of stress is tangible and visible to anyone who sees me! I've been able to finish all my practicum requirements and became a Yoga Alliance certified 200Hour registered yoga teacher! That happened almost three months ago too. I followed through on my commitment to secure additional training and certification for Trauma-Informed Yoga. Once again, while I'd made up my mind to accomplish all of these things, I never took into account what that looks and feels like.
Which brings me back to the title of this blog post and the quote in the middle of it. Who is this woman which inhabits my heart, my body, and my soul now? Who is this woman who fears so much but moves steadily through it to the other side into accomplishment, experience, and growth yet still is caught between what she was and what she will be? A woman who has been afraid to face herself and discover the answers in her usual areas of blogging, 12-step meetings, and yoga. Somehow this doesn't feel like my normal blog post where I eventually land on the answers or solution at the end and maybe that is fitting. As I am beginning to get to know my Self again, I just may need to let go of the expectation of the same old results. In any case, I've opened up the lines of communication again so I'll take that as progress. It also could be my upcoming 50th birthday next month, I did mention that didn't I?