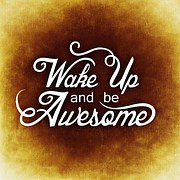 I love it when I get to wake up without an alarm, so that was the first good thing about today. I usually still end up waking up early out of habit, but the great thing was I got to laze about in bed for awhile. I had to take my car into my mechanic for an oil change and a desperately needed brake job. Needed as in serious grinding-metal-on-metal-to-the-point-I-refused-to-drive-it-anywhere-outside-of-town-this-weekend. I dropped it off just after 9:00 am and walked to a local restaurant for coffee and breakfast, then walked home. Yes, my awesome town is that small and I love it!
Ah, but let me back it up a bit. Before I left to take Blue Bella to the mechanic, I checked The Manifest-Station website by Jen Pastiloff and found that my essay had been published today! http://themanifeststation.net/2016/01/18/15652/  I was excited, nervous and proud. A lot of my friends had been asking me to repost it on my Facebook page when it came out, so I did. Not only did I re-post it,  but so did Jen Pastiloff in our private Ojai Retreat Facebook page, on her public Facebook page and on her private Facebook page for friends and family. The responses from my friends, a few family members and my Facebook community have been moving and overwhelming. So that happened and continues to happen.
Today, January 18th is my grandson, Lil Man aka Charlie's 2nd birthday and it's Martin Luther King, Jr. Day. So in addition to being moving and overwhelming for me, Facebook was also full of uplifting, positive quotes of Dr. King's and lovely pictures of Lil Man on his birthday.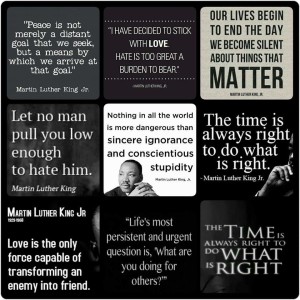 My mechanic, Tony, who is the best, most trustworthy mechanic in town, did the oil change and only had to replace the rear brakes on Blue Bella. So the cost fell well within my budgeted amount! Hallelujah and amen. Nothing feels better than to have a mechanic you can trust along with the ability to pay for your car troubles.
After I left the mechanic's shop, I was on my way to grab some late lunch when I ran into my close friend, Sarah, whom I had not seen since before New Years!!! We kept missing each other at various functions and outings but today we got to have lunch and catch up with each other one-on-one.
It's day 18 of my 31 days of yoga in January challenge and I hit up a Yoga Basics class this afternoon. I'm feeling a marked improvement with my balance in tree pose and dancer's pose! My endurance and strength are getting better and better as well. This is giving me such confidence in my choice to become certified and my ability to teach it!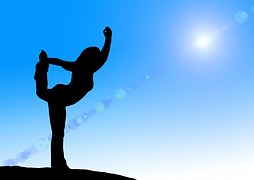 Today was a good day in the life because I decided to be grateful for before I got out of bed. Tonight it's early to bed because tomorrow is Sunrise Yoga!