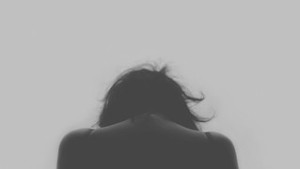 Why does it seem like no matter how far I've come and how far I dare to reach that it feels like I end up in the same place? The timeline that I planned for my goals in 2016 is a bit off. I'm not sure if it was a miscommunication or I misunderstood, but the local yoga certification program will not be offered until the summer. I found out earlier this week on Facebook from a post the studio put out about upcoming events.
I've been sick all this week. Actually, I've had a cough since the week of Thanksgiving and I finally came down with a full-blown cold this week. I tell you this because I am tired and very, very discouraged right now. I was too sick to go to yoga class Tuesday night and I'm not sure I'm going to make it to my Saturday morning class either.
I had my last face to face appointment with my therapist on Monday. I was very discouraged in her office then too, about how I was going to accomplish my goals and intentions. She brought up some good points about not having to know exactly how my goals would be accomplished and I did feel better. But this was before finding out the yoga teacher training wouldn't start for another six months. I just don't know why I bother dreaming or reaching for something other than what I have in my life. I got paid today and took care of most of my bills. None of what I want to do feels possible anymore. I should just be an insurance adjuster for the next 17 years.